---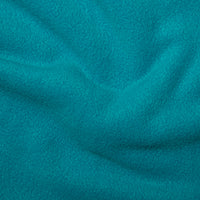 Fleece : Turquoise
fleece turquoise-1
Regular price £4.00
Tax included.
100% Polyester
150cm Wide
Fleece fabric is extremely versatile, it is soft, warm, washable and drys quickly. Fleece can be used to make animal beds, blankets, throws, toys, clothes and clothing accessories etc.
Colours may vary due to differences in computer settings. If you would like a sample of this fabric, email us at fabricfocus@outlook.com.

If you are looking for more meterage than is listed please get in touch and we will be happy to help!